UC_DAAP_16x9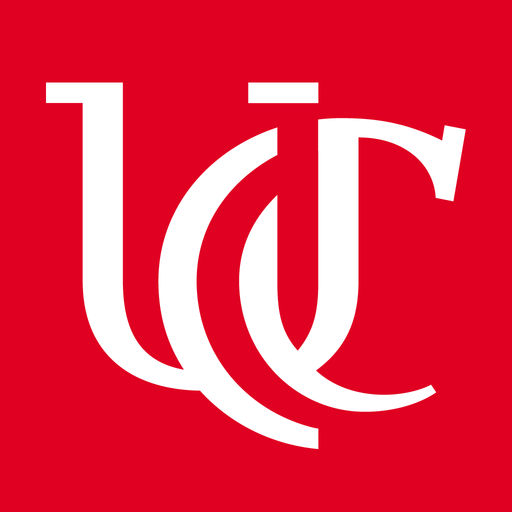 design+branding: an intersection of art and business
Abstract
Students and young professionals often do not have a full understanding of how branding and design work together in the professional world—providing value for people, companies, products and services—now and into the future.
In addition to cooperative education and other experiential learning experiences, I believe that further emphasis on the development of a strategic branding and design curriculum will provide new opportunities for students and professionals to gain knowledge and experience through existing interdisciplinary methods. This initiative could pioneer new areas of academic research and principles, linking consumer perception and market needs with the evaluation and development of brands. Additionally, an innovative program would provide further sources of revenue, recognition and recruitment for an academic institution.
A new series of classes, combined with a selection of existing cross-college courses, would create opportunities for new types of undergraduate and graduate level learning. A cross-disciplinary undergraduate minor track, as well as graduate courses, could be structured to complement existing curriculum. These courses would look to the future, and how branding and design strategy could be leveraged across disciplines in practice.
And finally, an avenue could be developed for professional growth, through executive learning, continuing educational programs or other ongoing professional studies. These professionals could be involved in curriculum as students, as well as experienced resources.
A curriculum linking branding and design will help equip and empower the next generation of learners to lead business through a principled and strategic approach, to not only theory, but also interdisciplinary branding and design practice.
Presentations
Thesis presented for review at the following events:
University of Cincinnati: Graduate Student Forum
University of Toledo: Midwest Graduate Research Symposium
University of Cincinnati: MDes Thesis Defense
To learn more about specific research methods, overall findings, as well as a complete listing of sources, please contact Gilmore Branding and Design.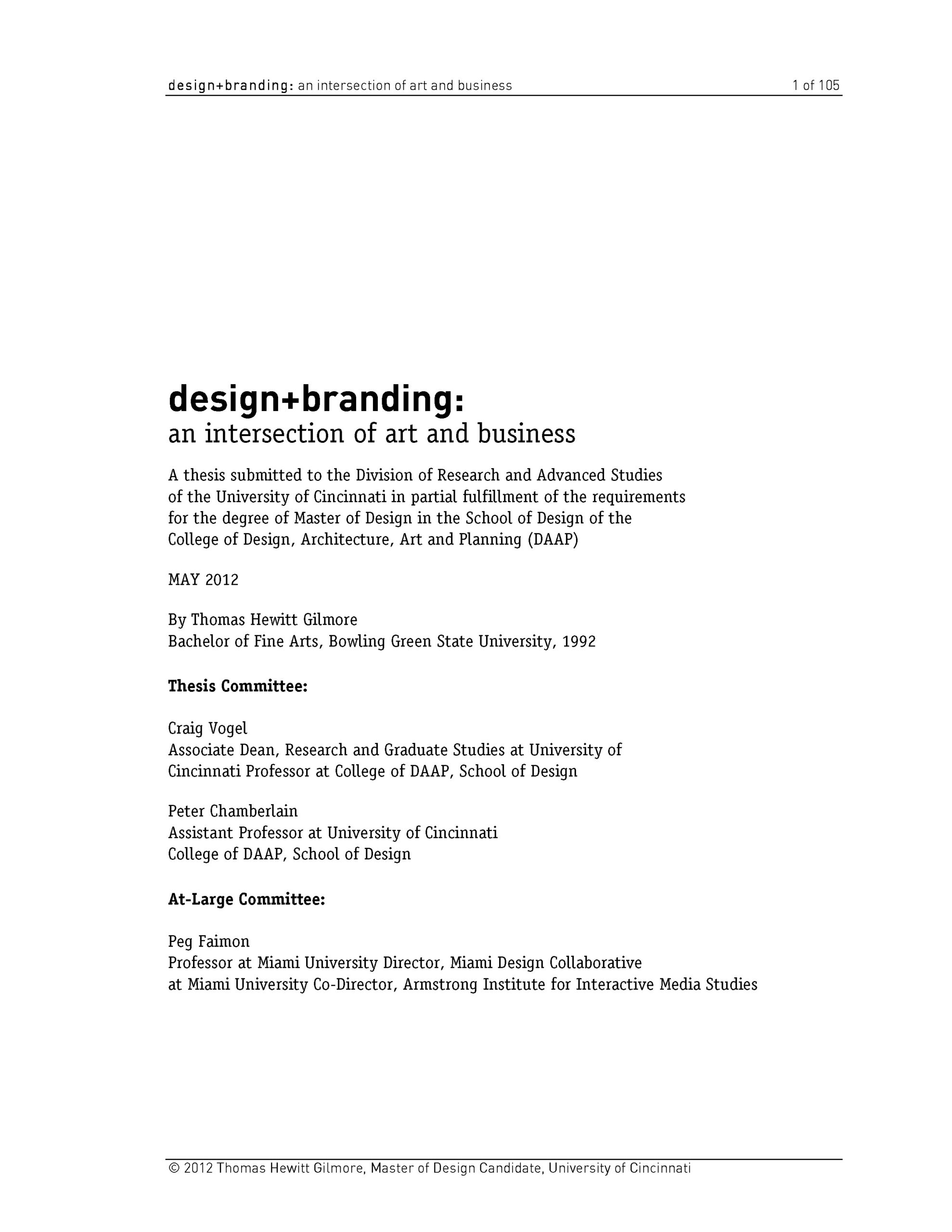 ---
A thesis submitted to the Division of Research and Advanced Studies of the University of Cincinnati in partial fulfillment of the requirements for the degree of Master of Design in the School of Design of the College of Design, Architecture, Art and Planning Thesis Committee: Craig Vogel, Associate Dean, Research and Graduate Studies at University of Cincinnati Professor at College of DAAP, School of Design; Peter Chamberlain, Assistant Professor at University of Cincinnati, College of DAAP, School of Design; At-Large Committee: Peg Faimon, Professor at Miami University Director, Miami Design Collaborative at Miami University Co-Director, Armstrong Institute for Interactive Media Studies
© 2012 Thomas Hewitt Gilmore