UC_DAAP_16x9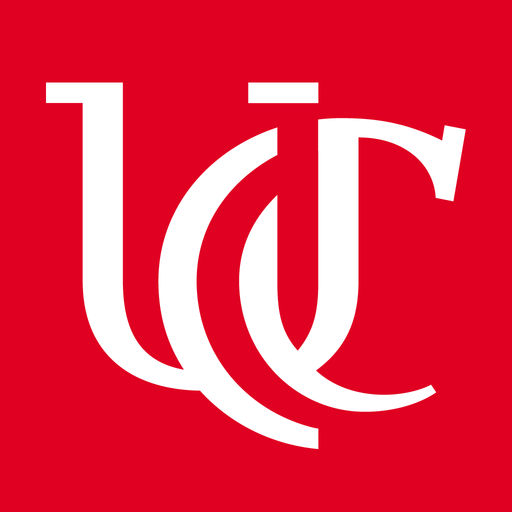 What are some things you learned in Design Skills class?
---
Tom was an amazing instructor! His genuine concern for his students was evident through his accommodating nature. His expertise in the field is extensive, and he conveyed his knowledge through well-crafted and comprehensive lessons. His emphasis on encouraging individual creativity and promoting excellence was commendable, making him an invaluable instructor!
---
I loved being in this class, I picked it up mainly looking to increase my creativity level and after this semester it's safe to say I completed my mission.
---
The professor is nothing short of fantastic. He has a kind heart and funny stories to tell. He possesses a surplus of knowledge in countless topics, very qualified to teach this course. One of my top experiences with a professor at UC.
---
I felt that he really brought out the creativity in me and kept pushing me to do my best. The instructor's feedback was helpful in giving me direction when I was stuck.
---
I really enjoyed taking this class. I got to learn a lot of about design principles and elements that I didn't know before. I have always loved learning new skills and it was quite fun being able to but them into practice with the Personal Branding and Omni Channel projects. I will be able to take what I have learned here and use in my major and future career.
---
What was really cool about this course was that I learned how to design with purpose and intention. I learned how to understand the target audience and develop a creative concept that would appeal to them. I also learned about the evolution of graphic design and its impact on society.
---
I love seeing the creativity from others and be able to use their ideas to inspire more of my own. The omnichannel project forced my to put what I love into action. I created my first short film and then marketed my film through a teaser, poster, and merchandise. This class has been an incredible experience for me and I'm very excited to apply my gained knowledge in my future career and in my hobbies.
---
This class overall was very helpful to me and I got a lot out of it. I might not have needed everything that was being shown however I felt like I maximized the opportunity and really got personal gain out of the class. Thank you for not only being a great teacher but hopefully a long time friend and someone I can go to in the future. I appreciate the opportunity and I hope to stay in touch.
---
Overall, I feel quite successful coming out of this course. I have learned an abundance of design skills that are crucial as I move forward in my design career. These include design software navigation, typography, mood board creation, cohesiveness, and aesthetics. I have noticed myself being able to utilize these skills this semester in other classes, for example, in an English recast project I was required to design a poster for my topic of choice; I created this with Figma using many crucial design elements. The projects, personal brand and omnichannel will be projects used in future portfolios as I remain proud of the work that I did. I signed up for this class and I am forever grateful for this decision because of the growth that I have gone through.
---
This course was a great introduction to the principles and practices of graphic design. It was motivating to see how my designs could make an impact. I am very interested in pursuing graphic design as a career after taking this course. I plan to continue creating graphic design pieces and use the skills I learned across different pieces of media.
---
Overall, this course helped me learn a lot about the important of digital design for films, music, and brands. I learned a lot about what it takes to design a visually appealing logo and the importance of the composition, colors, font, sizing, imaging, etc. This course was very helpful in growing my knowledge about marketing and design and it helped me figure out what i'm interested in and what i'm not.
---
Throughout this course, I have learned many different aspects of what design really is. I came into this class knowing next to nothing about what goes into a design. After the lectures and firsthand design experience with the projects, I am now leaving with a much better understanding of how much work it takes and how much thought goes into every graphic you see in the real world. With lectures about everything from aesthetics and principles, lines, and negative space to layouts, symmetry, and color theory, this class has taught me the ins and outs of all designs.
---
Illustration and photos are some of the most important aspects of design. No matter how hard you try, a good picture will always beat words trying to describe it. I liked seeing all the different types and styles of illustration. I also thought it was interesting combining illustration and photography to create something more interesting. One thing I have enjoyed has been looking at well done nature photography. I find it so interesting to see such beautiful places captured by photography. Photography can also be used in a commercial sense for ads. Learning about these different uses was cool.
---
In general, I have gained a lot this semester, not only mastering some basic design elements such as color, structure and so on. This class also provides an opportunity to apply and consolidate newly acquired knowledge in a timely manner. Although my current ability is far from enough, looking back at the projects I completed this semester, I still feel very satisfied. I look forward to improving my performance in the future and hope that one day I can produce better quality work.
---
I learn more about design skills, and follow those rules to create my own project. It's really fun but also tired to do a design project. Spending a lot of time to think of creative design and need a long process to fix them. Knowing the principle is not enough to become a good designer, I still need to practice more and more. Listening to other's opinion about my work is also important, because in the end, your design is created for your audience.
---
One of the best things about this course was how I got to work on semester-long projects and receive feedback from my instructor and peers. It was really helpful to get different perspectives on my designs and learn how to effectively communicate our ideas to others.
---
This class allowed me to take a topic I have been curious about for a long time and learn and apply those concepts. I now have an understanding of the decisions that go into design, as well as the conflicts and resolutions that design brings. It also gave me a good reason to learn new software programs such as Photoshop and Illustrator.
---
This class was very helpful to my design journey. I took this class originally as a fun elective to destress with, but I quickly got invested since I used to do a decent amount of graphic design work. I'm in industrial design, where we learn very little about graphic and communication design, so I'm glad I was able to dip my toes in. The branding projects were helpful in my search to get a co-op, improving my website and such. I even got a fully fledged project out of it. I'm really glad I took this course, I feel as if I have a leg up on my peers in the future.
---
At the start of this course, one of my biggest goals was to gain a base level understanding of design and various programs that are most commonly used. I did not have very much skill or experience in art and design, but I hoped this class would provide me with some foundational knowledge so that I would have the skills to create simple design projects in future jobs. I have also always enjoyed the psychological and social elements of how design influences an audience. I believe that understanding how to tell a visual story effectively is an important skill to have in any major or career field. Throughout this course, I hoped to become a better designer and grow as a creative person, but more than that, just to have an even deeper understanding of the impact of stories and how they unite us as humans. That's the mindset I came into the class with and carried with me through the semester.
---
Overall, I really enjoyed this class and the opportunities it gave me. The personal branding project gave the opportunity to incorporate myself into my work, while the Omnichannel project allowed me to develop a project I was already working on, but the combination of both classes allowed that project to be escalated 10x.
---
With the hyper-connectivity of modern life, effective marketing and design skills are more important than ever.
---
I learned how creative I was and that I shouldn't doubt myself in this course when it came to doing new projects I thought I couldn't complete I ended up getting them done and I did well on them—so don't doubt yourself.
---
In this course not only did I learn the terminology for many design principles, but also their application. I very much enjoyed getting a good grasp in the field of visual design and seeing me and my classmates progress over the course of the class.
---
As an overall, final reflection, I am proud of the work I've accomplished in this class and am thankful for what I've learned throughout the semester about decision principles and how we apply them in things we see everyday, especially in the media world. Of course, I still wish I was a stronger artist and there are some pieces I am more satisfied with than others, but as a whole, I think I did pretty well in letting myself express creativity freely, experiment with various design elements, and ultimately learn how to incorporate better design principles into my own work going forward, professionally and personally. Thank you for a wonderful semester, for challenging us in our presentations and projects, and giving us a glimpse into what design looks like in film and media.
---
One of the hardest parts of this class was trying to design not what I think is appealing, but what an audience would find appealing. When designing my personal business card, I had to appeal to potential employers. When constructing my omnichannel advertisement, I had appeal to an aging audience. I found that, in both cases, I had to say more with less.
---
I learned how to market yourself and how to create a personal brand that looks and feels like you and encapsulates what your service is. You want to create unique materials that speak to your target audience and fit into your market. I also learned what a SWOT Analysis was and how that can be utilized for almost any project in organizing your materials, thinking about potential problems, and setting goals for what you can and want to achieve. Another thing I learned about was mockups and how those can be used to better realize what your designs would look like in a real-life setting, and it gives the designs a more professional look.
---
The main reason I took this class was to learn how to create graphics through the adobe suite. While that was not what this class was structured for, I was pleasantly surprised that the class was about teaching what goes into design. This was very beneficial to me, and it helped me understand how to design something. I used these skills to create graphics that were fun to make and show off, as well as useful for my "brand". On the way I even learned some adobe! This class was enjoyable to attend as well as work on outside of class.
---
At the beginning of this semester I thought I already knew the basics of graphic design.  However, I learned a lot more than I thought I would this semester. I was introduced to new graphic design applications such as Adobe Photoshop and Adobe Illustrator. During the semester I was forced to learn new skills, through creating different business cards, logos and social media posts.
---