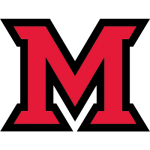 Miami University College of Creative Arts
Business of Design, Art353
---
What was the most important thing you learned in Business of Design class?
---
I learned how to better represent myself. I went in not really knowing how to sell myself or what my differences were or how I stood out as a designer. Going through this class has helped me to discover who I am and what I want my brand to be. It has better prepared myself for interviews that I recently had and it has given me more confidence in who I am as a designer. I think that is very important and I was honestly feeling a little lost before that because I never knew how to talk about myself. Now I do and it has been so helpful, so thank you for pushing me and guiding me to figure that stuff out.
---
I would have to say I learned a lot of important things in this class this semester! Some of them I had already been introduced to, however, revisiting them was very beneficial this semester since I am graduating. The majority of topics we covered significantly related to things I was dealing with outside of class in terms of portfolio's, resumes, and how to sell myself to potential employers. I think this class really helped me to analyze my strengths and weaknesses further and to be more confident in the skills, experiences, and knowledge that I can bring to the table as a young designer.
---
The most important thing I learned this class is that I need to take initiative in order to end up where I would like to see myself, especially from the $20 exercise. I realized that I can talk the talk and have these dreams, but I need to work, network, and prepare myself in order to be in the best position to reach that goal. From this lesson I realized if I want to work at a branding agency I need to get myself out there to some agencies that don't offer internship opportunities, so I emailed about 20. Many responded that they checked out my work, but that they couldn't offer an internship this summer, and a majority mentioned they were impressed with my dedication and effort to email and reach out to them. After interviews with a few of them, I was able to land an internship with an agency that does branding work for many classic brands I value and love. Without learning I really need to take initiative in ways I wouldn't have imagined I would have been interning at a company I wasn't completely set on or in love with, simply because they had a posting on indeed and I happened to apply.
---
I feel like the most important things I learned in this course were all about improving my professional life. I don't have very much experience in the professional field—therefore I am not very knowledgeable on out to act, speak with, or communicate with the professional world. I feel that I learned the correct ways to come into contact with people through email. I also feel that through our mock interview process, I learned a lot about what questions would be asked in interviews and what appropriate answers would be. This will better prepare me for beginning my future. During our panel event, I learned that it is good to show your progression on a piece of work, and that companies are not only looking to see that you have the on paper design skills, but also that you are able to think creatively and you have the mindset and attitude that is right for that company.
---
I learned more about my brand that I didn't know before entering this class. I am continuing to establish it and it was helpful to define myself through strengths, weaknesses and the overall SWOT analyses. Defining a brand pyramid and a mission for what I need to do for my brand in the future was also very helpful.
---
I learned that I can not only create a visual brand for myself, but that I should employ the same strategies to promote myself as any brand should. Being able to dive deep into what my messaging and values are, really helped me to better strategize when looking for an internship and a job in the future.
---
How to answer open ended questions about myself.
---
I learned so much about the interviewing process that I was able to apply in a couple of actual interviews this semester, and I think that really helped me. I learned how to talk about salary and about negotiating, how to respectfully discuss and decline a job offer (if necessary), and overall how to be more comfortable during an interview (I hated the mock interview at first, but that may have been the most important experience for me this semester because of the evaluation afterwards). These are all skills that are helpful now and will be helpful for the rest of my life, and I think it's so important that I learned it at a relatively young age so that I could start applying what I've learned to real world interactions.
---
Definitely how to navigate the whole money aspect of design – learning about how to talk salary with employers will undoubtedly be helpful in my future and seeing the AIGA figures of what designers are making right now helped put me at ease a little bit.
But deeper than that: Just to lean into who I am as a designer and to try and strengthen my own personal interests and current strengths instead of trying to box myself in to any other identity.
---
My biggest take-away from this class was learning about myself.  With the personal brand presentation, it forced me to think about myself on a deeper level and what I want my name to stand for.  I learned that I can be a successful designer, but it doesn't happen overnight, I will have to have faith in myself and my skills and never stop striving to do my best.  People care about the value of things and I learned that I need to value myself and my design before anyone else will.
---
During this class I was forced to think critically about where I belong in creative careers. Because of this I was able to determine what things about my skills that I really enjoy and wish to focus on, and what I specifically do not wish to do. I also felt encouraged to focus time specifically on professional development. Because of this I updated my branding to something much more perfect for me, went to a conference where I made many good connections, and began selling my work at craft fairs. I was also more prepared for interacting with professionals while working at my internship this summer. Really, I am more aware of myself and more capable of making myself heard.
---
As much as I hate to say it, that one has to find their thing and become an expert. It nags in the back of my head far more often than I'd like to admit. Although I may forget some quotes, I anticipate remembering that for the rest of my days.
---
The most important thing that I learned in this class was about networking and just how important it is to make connections, in the real world in order to find career opportunities and find the place where I will fit the best.
---
I think the most important thing that I learned in this class was how to be more professional. Whether that was networking skills, interview skills, pricing skills, and developing my personal brand and style, this class helped me to develop a better sense of professionalism. It also gave me more confidence of knowing what I am doing and feeling confident in myself and my work.
---
The most important thing I learned in this class was how to market myself and the importance of networking. I have always been a more humble person, so it doesn't come naturally to brag or push my designs out to companies. However, throughout the course of this class I learned how truly important it is to self-promote. The industry is so competitive, and employers like to see you are confident in your work. I am currently working on developing a piece of self-promotion that I can send to companies to make me more memorable. I had not thought about this prior to this class, but I see how it can be effective! Also, they value of a handwritten thank you can go a long way. I have already begun implementing this. The company I sent it to was very surprised and flattered by this gesture. In this day in age it simple gestures like that get lost especially with the rise of technology. In addition, the design panel was super helpful and allowed me to begin networking with some amazing people and brands. I realized that in the design world it is so helpful if you know someone. People are willing to help you and it is so important to make connections and not burn bridges. Thank you for a very informative class.  I honestly feel much more prepared for the future. Have a great summer!
---
That I am not falling behind and drowning in life. Before this course, I really felt like I was kind of on my own in terms of the professional future and understanding what I'm getting into. I'm not saying I needed to have my hand held, but being able to listen to discussion and perspectives, access materials and resources, and in general, just feel more confident in my knowledge base was a huge step I think I needed to take.
I am riddled with anxiety surrounding these topics and always knew that communication/graphic design is a broad field with many options to take. Yeah, I can google and search and talk all I want, but a cohesive collection of information and considerations at my hand was extremely helpful in my internship search and future planning.
---
I learned that networking is very important to my brand. It enhanced how I communicate and present myself. It made me realize how all over the place I was in my online and resume presence. I used it to rebrand my online portfolio and fix my resume. The mock interview helped me better establish my brand in an interview setting as well.
---
Learning how to brand and price your own work as a designer and creative was really important to me. I hadn't really thought about how to set a price for my freelance work until this class.
Also, that when getting a job offer, it's important to have everything in writing, and not to talk about salary until the job has actually been offered.
---
This class has pushed me to embrace the things that I really love such as printmaking and use them as my strength to brand myself as different and being able to offer something that other designers can't produce. I've also learned that there is a niche for everyone and mine is out there, but I just need to wait for people to find me. I've always tried to create things that other people like, but I am starting to create work for me and not apologize for it. I'm very excited about our design event and getting to see everyone showcase their art and make connections with students who find joy in their work!
---
The most important thing I learned in this class is being strategic about your identity. Doing our personal brand strategy made me realize that my brand really doesn't make a statement about me and I don't do as much to communicate and draw traffic to my work as I thought I did. Seeing other people's presentations and seeing that the methods they use to communicate their brand are appropriate to their life story and personality. I also feel I've learned that what you say in your brand is crucial to positioning how you want to be received by the industry you want to go into. It's made me have a clear understanding that if I want to work in fashion, my work needs to look as close to that type of aesthetic as much as possible in my portfolio and my brand identity needs to have an equal emphasis in playing into that.
---
I really learned while doing our SWOT analysis how to view my weaknesses differently. I really came into this year thinking I was at fault for never pursuing an internship, but you taught me to word this differently and tell people that I am passionate about my employment and being a loyal employee. Therefore, I didn't seek an internship because I loved what I was doing and was able to grow as a designer with opportunities that presented to me.
Also building my brand pyramid really made me reflect on who I was and what makes me unique as a designer.
---
That the purpose of business is to create and keep a customer. Students at university rarely design for anybody but themselves and their portfolio. We feed in our own styles and biases into every project. And it was a good reminder that design isn't about us, but it is about the consumer.
---
The most important thing I learned in this class was how to organize a SWOT analysis and in doing so I could see where I needed to improve and where I was already strong. I usually never consider my personal brand or how my brand is a representation of my capabilities, but the SWOT analysis made me take all of my skills and opportunities into consideration. I think I will use a SWOT analysis in the future whenever I feel my skills getting stagnant or whenever I want to reorient my personal brand in a new direction.
---
I think the most important thing I learned in this class was how to brand myself and promote myself to potential employers. Before this class, I had no idea want I wanted to do after graduation, and I still don't, but I at least have a better idea of how my brain works and how I want others to see my work. I know how to talk to employers and other people in my network about my work and how I like to design. I can talk about my strengths and weaknesses in a positive and confident way. I am also more aware of opportunities and threats and I can take those into consideration when promoting myself.
---
The most important thing I learned from this class was that a brand is a promise. Before this class, I was thinking more about brand-marks and strategies rather than the actual promise of the brand. But after this class, I will be able to go forward feeling a little more confident in my promise to employers, clients, consumers and with the tools to be able to communicate my value and integrity to others.
---
I learned to phase answers to interview questions to that it always relates back to how I am a good designer. I thought the interview activity that put us on the spot in front of the whole class was very eye opening. I went home that night and tried to think of answers to all of those questions for myself in preparation for my summer internship interviews I had this spring.
---
I think the most important thing I learned in this class was a method of how to promote myself in the future. This is something I have always struggled with, but looking at ourselves and our own unique abilities through marketing techniques was a different way to think about how I should be communicating who I am. I definitely think this is something I will carry with me throughout my career. This also made me think a lot about where I see myself in this industry – and how this differed quite a bit from some of my previous work. I think I have created some of my best projects yet this semester because I have a firm grip on what kind of work I want to be producing, and what that says about the kind of person I am. I realized that a lot of what I would write about myself was not being represented in my current portfolio and started to create more work that was a better representation of where I want to end up.
---