Find an existing design system and articulate three (or more) parameters for it. Create a new variation by modifying these parameters.
Coca-Cola Bottles
Logo Scale Label/Red
Background Scale
Color Variations
Bottle Shape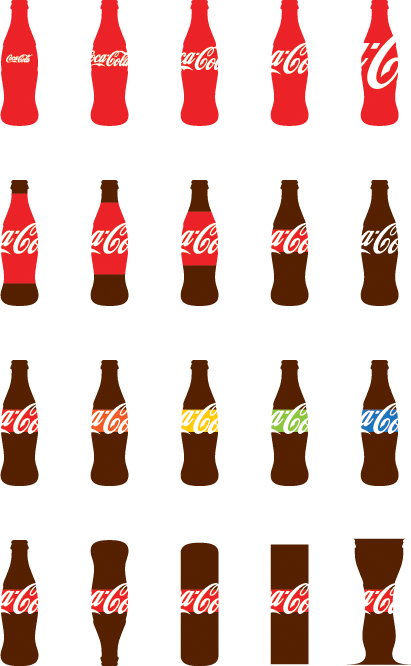 Research in support of a coursework submitted to the College of Design, Architecture, Art and Planning at the University of Cincinnati in partial fulfillment of the requirements of Visual Studies 3 Multiple Systems DSGN 703, Spring 2011.