An Endorsement of History, Health,
Ingredients and Popular Culture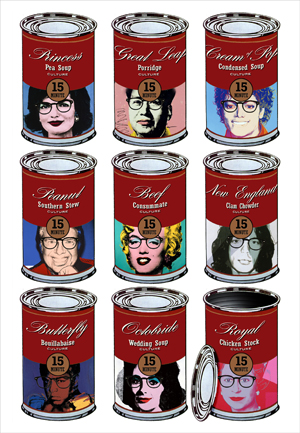 As far as consumer packaged goods are concerned, there is a relatively short list of brands as recognizable as Campbell's Soup. Founded just after the American Civil War, Camden New Jersey's Campbell Soup Company manufactures, distributes and sells a variety of products in 120 countries around the world. Throughout the company's history, its primary product line of canned-soups has varied little visually. Forever engrained into Western popular culture—through the works of Andy Warhol—this simple commodity and kitchen staple has undoubtedly enjoyed more than 15 minutes of fame.
But just as the iconic red and white soup can has been exploited as art, could a selection of Warhol's other portraitures be leveraged to create a theoretical method of commercial product distinction, as well as a social commentary on modern life?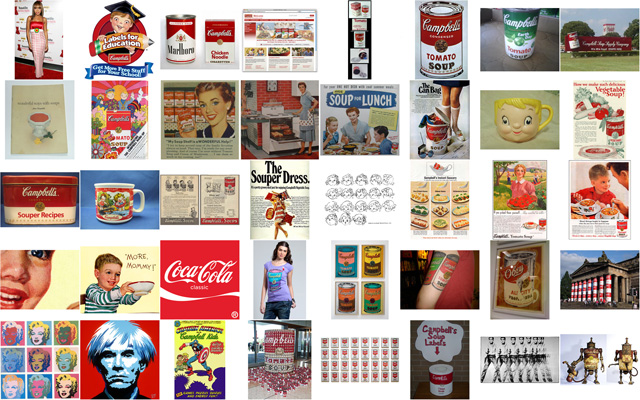 Across supermarket aisles and littered throughout landfills are popular culture references, with little or no relevancy to the products they represent. Herein lies an opportunity to investigate and adapt these references—purely as aesthetic tools—without commercial intent. These personas may be used to portray roles in differing topics of history, health, and nutritional ingredient. Just as contemporary artist Shepard Fairey has explored the social perceptions of art and commerce with the use of brand and celebrity, can these equities be reversed as pure product descriptors?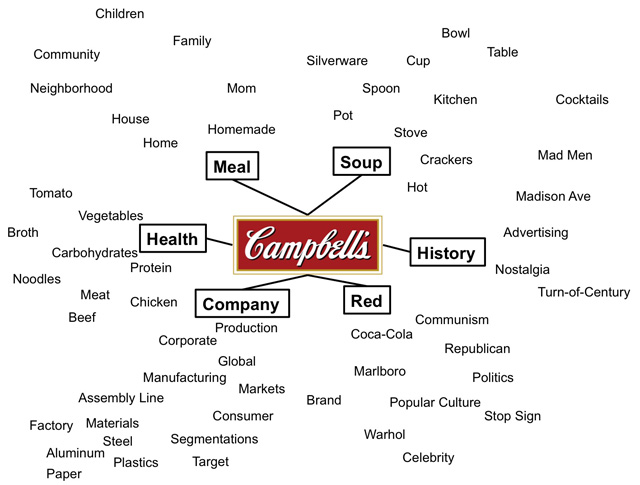 Famous individuals are often used as part of holistic marketing campaigns—including branded packaging—but they are also used to create simple aesthetic variety and differentiation at shelf. Brands like Wheaties breakfast cereal have enjoyed ongoing recognition around the selection of the top athletes, most valuable players, and Olympic medalists to be included on packaging. While cereal may be an important part of a healthy breakfast, all-star endorsements do not create good nutrition. The visuals support brand recognition and help consumers choose Wheaties over other brands.
There is no real connection to the product, only the brand.
So celebrity can provide easily recognizable differences between brands, but can it be leveraged not as advocacy, but strictly as a pop culture and visual reference of product? Endorsements—as mentioned—are often just connected to the brands they represent. They are intended to represent exciting connections to a world of athletes, musicians and beauty queens—references to our pop culture. We purchase these brands and they become badges and affirmations of ourselves. By default, our choices become endorsements of the endorsers.
So can the kitchen table be overturned with selection of Warhol's celebrity portrait paintings repurposed as visual cues within a packaging communication hierarchy? Can celebrity be used as indicators of the history, health and ingredients of a product? This is an exercise in the reduction of fame—to that of commodity—and looks to investigate the difference between art and design leveraged in commerce.
Research in support of a coursework submitted to the College of Design, Architecture, Art and Planning at the University of Cincinnati in partial fulfillment of the requirements of Design Strategy DSGN 711, Autumn 2010.