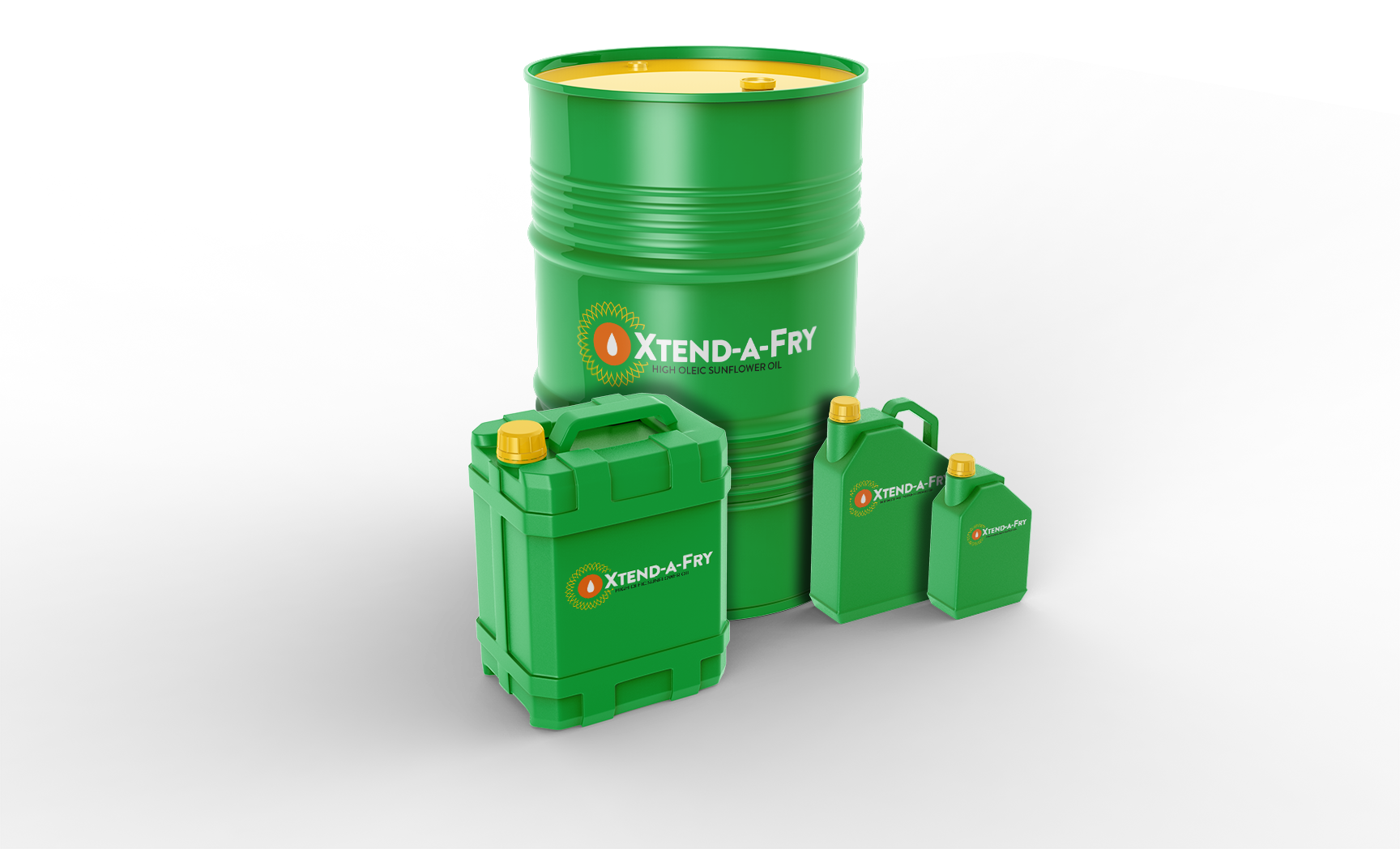 Objectives – Goals – Offering a healthy brand that outlasts and more economical than others. Our packaging is primarily to reinforce the features and benefits we offer.
Target Audience – Initial launch will not include retail market. Corporate chefs, Restaurants, Caterers, Industrial kitchens, Deli's in Grocery Stores and the same types of customers who may buy from a warehouse club, Food Service Distributor or restaurant supplier.
Message – Xtend-a-Fry is the most economical brand available. Xtend-a-Fry is pure sunflower oil, has a higher cooking temperature allowing it to last longer. These features allow at least 6 days of frying while typical canola oil must be changed every 2 days. The cooking downtime and maintenance is reduced.
Character – Healthy, Natural, Pure, Eco-friendly, longer lasting, economical and sophisticated simplicity.