The Power of the Tribe is the Heart of a Warrior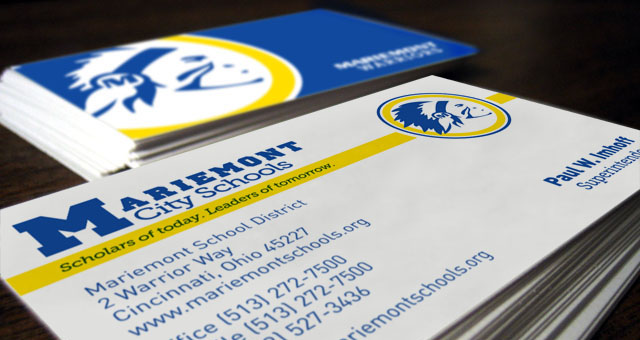 Brand and Visual Guidelines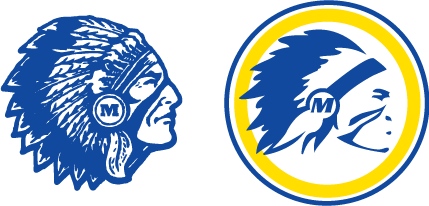 Comprised of a new brandmark as well as refined colors and typefaces, the new Mariemont Warrior brand identity was introduced to underscore the Mariemont City Schools commitment to a strategic direction that is anchored to academic and athletic excellence.
The identity system was enhanced to reinforce the core essence of the Mariemont City Schools brand—Scholars of today. Leaders of tomorrow.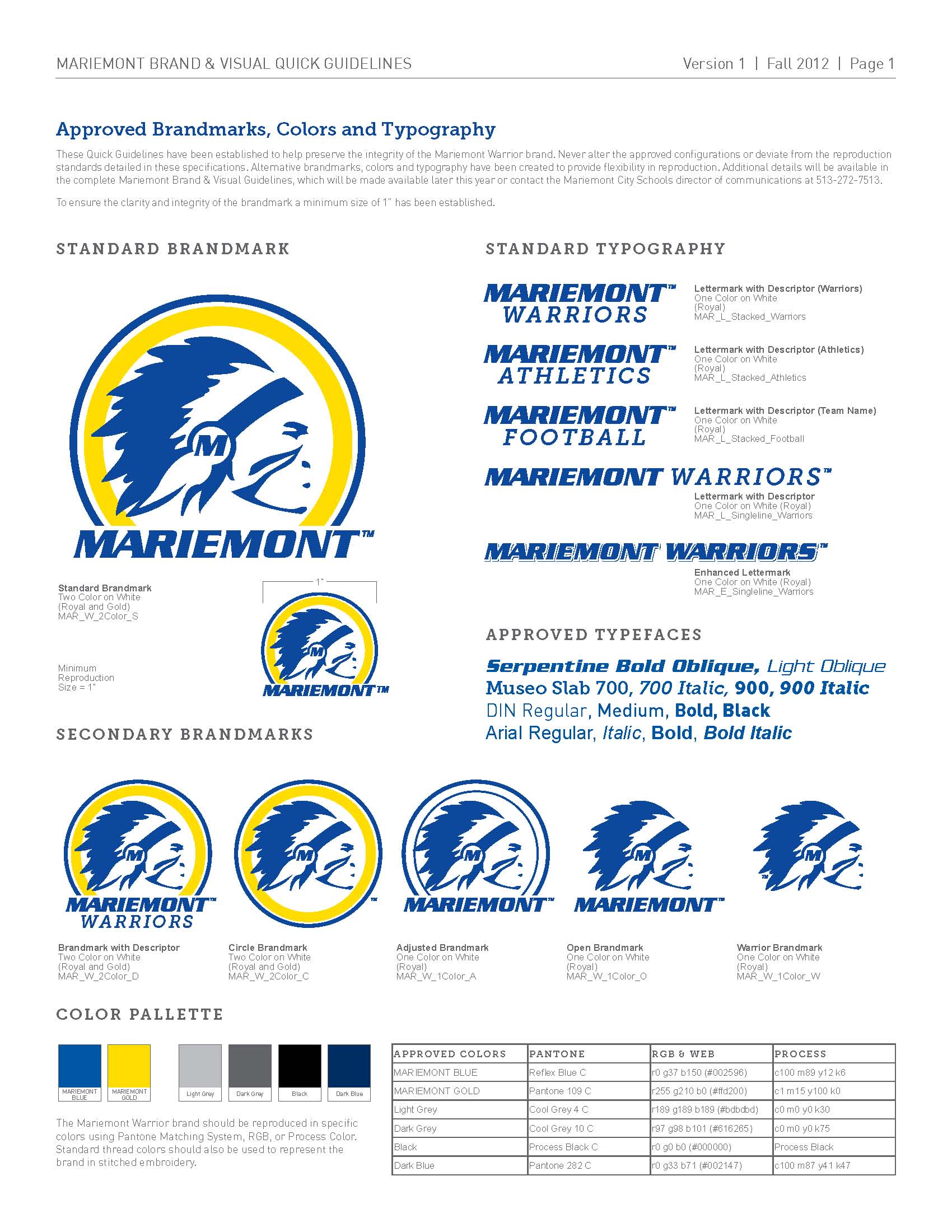 This core essence of the Mariemont Warrior brand includes strength of character, exceptional performance in the classroom and on the field of play, a heritage of excellence, forward thinking and an unbridled spirit that seeks challenge. Critical to the successful implementation of the new identity is its consistent application. Before vendors are given authorization to apply the identity to any asset, the project must meet the specifications outlined in the new guidelines and written approval must be secured from the Director of Communications.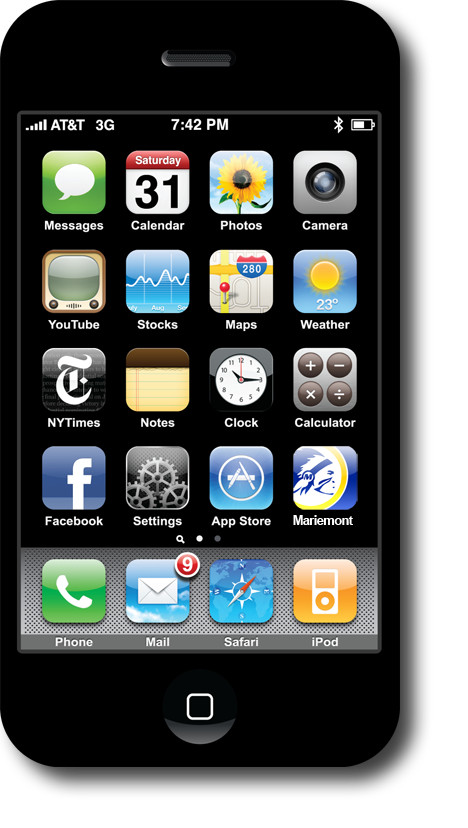 The guidelines include:
Introduction
Approval Form
General Guidelines
E-mail Signature
Graphic Elements
Legal Notes
Brand Name
Approved Brandmarks
Approved Taglines
Approved Colors
Unacceptable Uses
Brandmark Variations
Color Variations
Typography
Sub-Brands
Identity Usage
Team Apparel
Spiritwear
Stationery System
Promotional Collateral
Digital Identity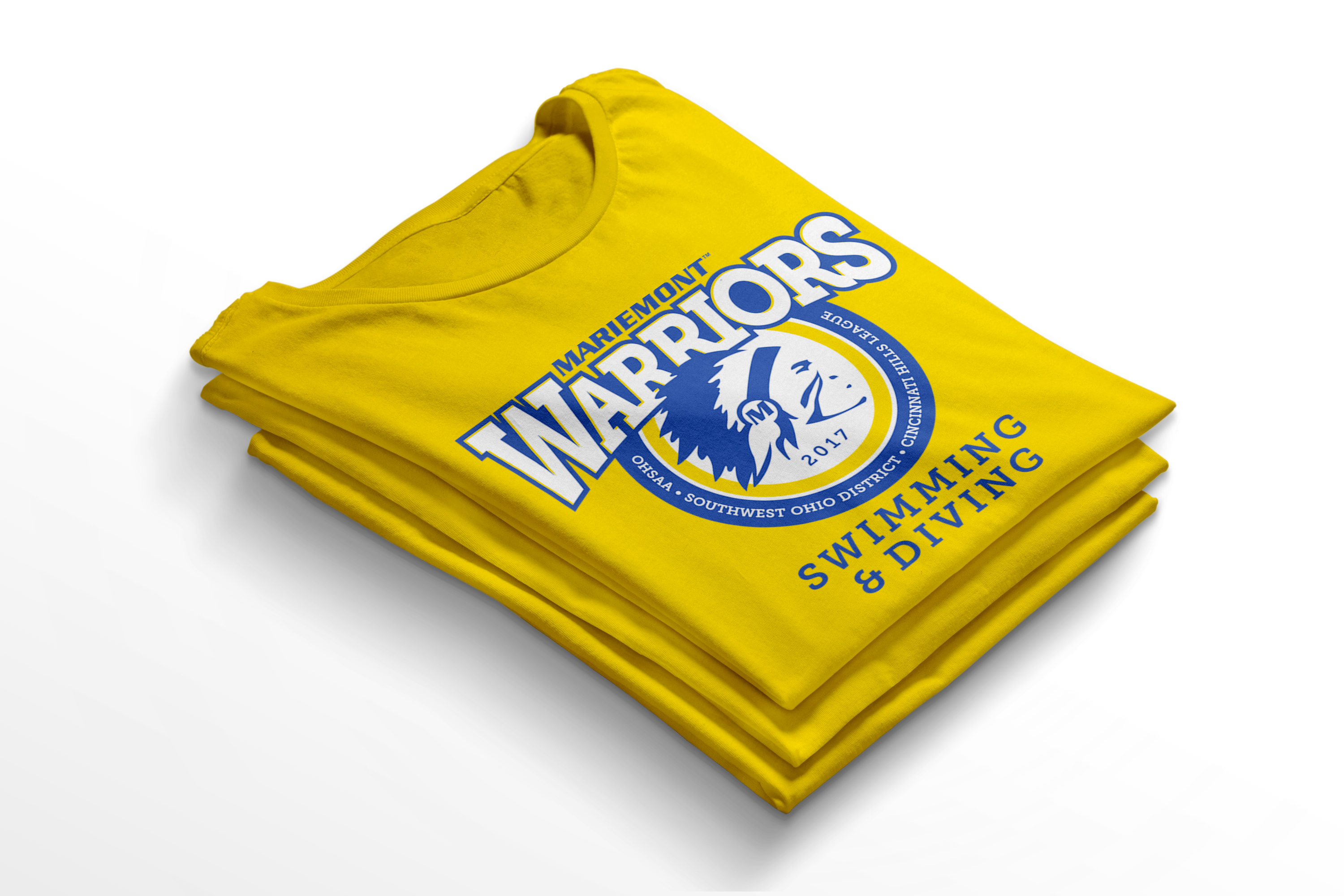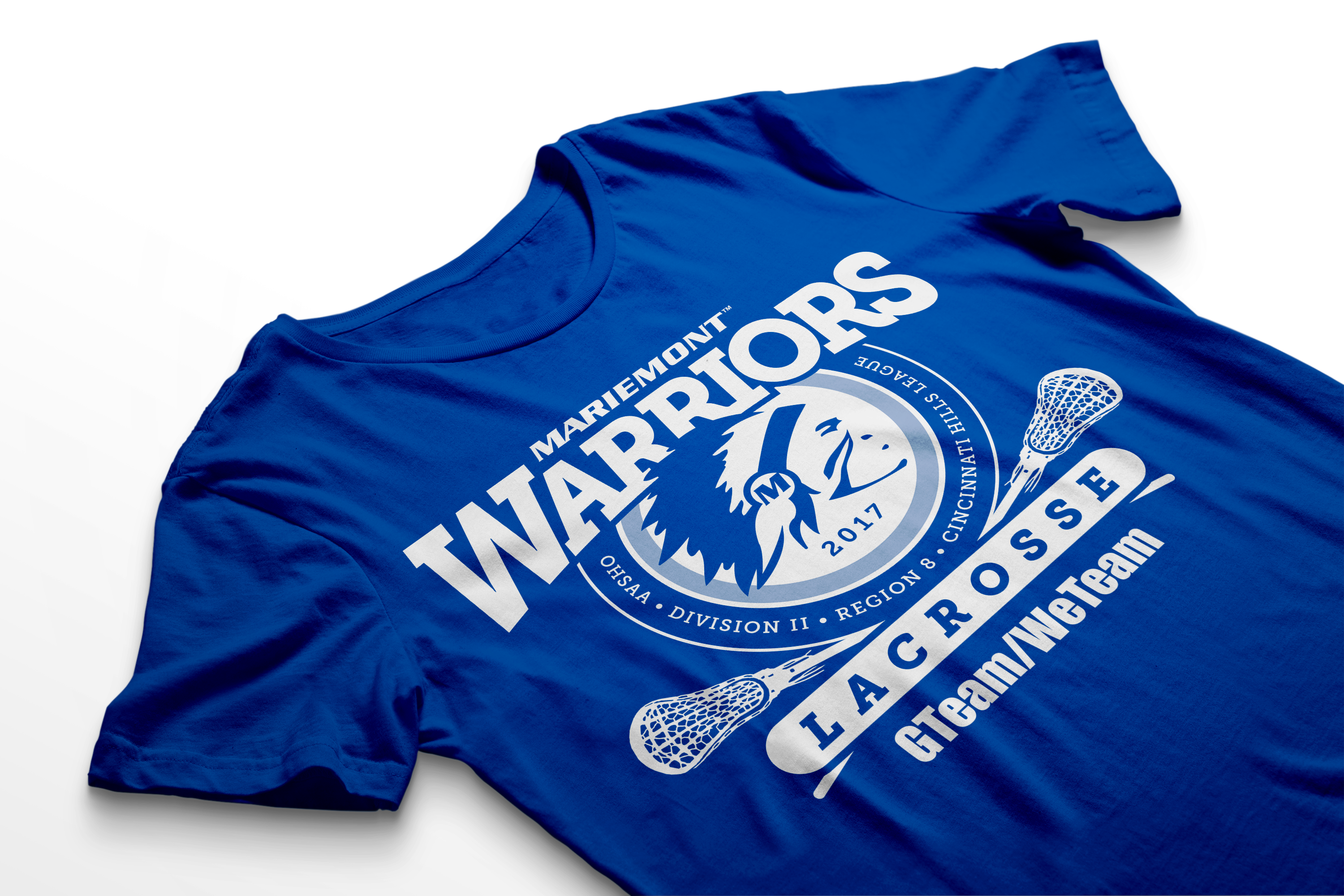 Seasonal Sports Programs