Brand Positioning and Essence Workshop

Workshop Overview
Headquartered in Louisville, for over 35 years JAVS has been the global leader in digital recording solutions. Their products are integrated in over 6,000 courtrooms throughout the United States and eleven countries spread over four continents, including Mexico, South Africa, Namibia, Tanzania, Kenya, Tasmania, Malaysia, and Canada.
JAVS brand stakeholders came together with Scoppechio to develop inputs for the development of JAVS' brand positioning, character, and expression. The workshop was successful and provided the foundation to promote JAVS in the eyes of their
target audience(s).
Themes were created through collaborative discussion and exercises relating to the JAVS audience, the brand positioning, character and overall tonality.
This summary captures key themes and outcomes from the workshop that will be used in defining the brand identity through completion of the project.
---
Research Review and Competitive Discussion
Project Plan
Activities & Deliverables
JAVS Vision and Business Growth Objectives
What have we learned
Business trends and landscape
Who is the customer? (Stakeholder map and personas)
How and what they need
Role of marketing
JAVS Brand
Competitors
Marketing vs. sales – B2B model
Audit of digital assets and marketing materials
---
What Business Are We In?
Creative exercise followed by brainstorming session
We create and support AV recordings
Enabler of due process
Preserving the record
Piece of mind
Capturing record/event with out subjectivity
Promoting truth and accuracy
Assisting the courts
Fellow protectors of the integrity of the record
Accountability through transparency
Truth and justice facilitation
Pure first time capture
Elevating efficiencies (time, money, HR vs. tech)
Access at all levels
Partnering with the courts, providing innovative technology solutions, helping better protect the record
Custom solutions
Court-centric
Minimum standard of care
Education
Content
Game-plan
Indisputable consistency
---
Product Attributes
Value • Innovation • Partnership
Points of Difference
30 Years Experience
American-made
On-site Service Fully-Integrated
Specifically Designed For Courts
Points of Parity
Modern Technology
Customized Solutions
Reliable
Quality
Wide Range of Products
Scalability
---
SWOT Analysis

Target Consumer Personas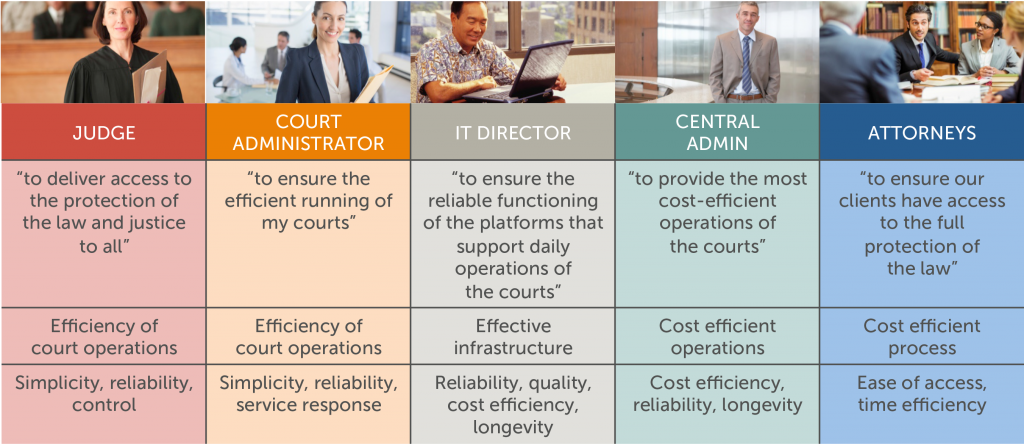 Expression Slider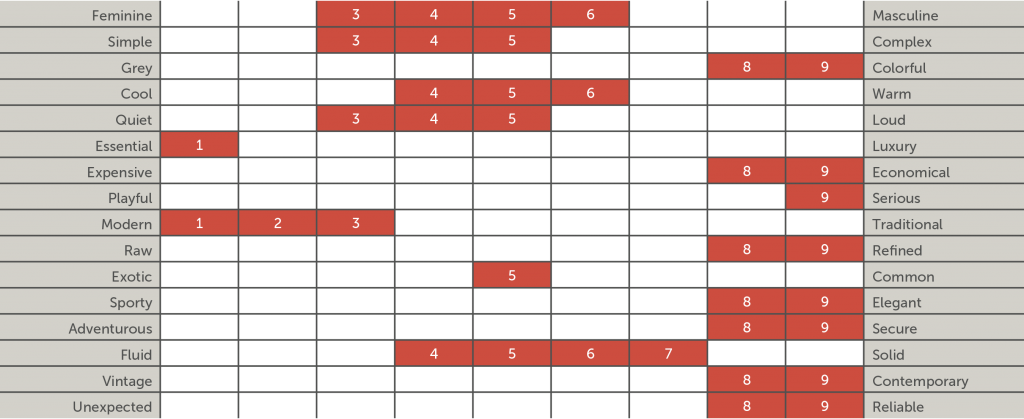 Brand Essence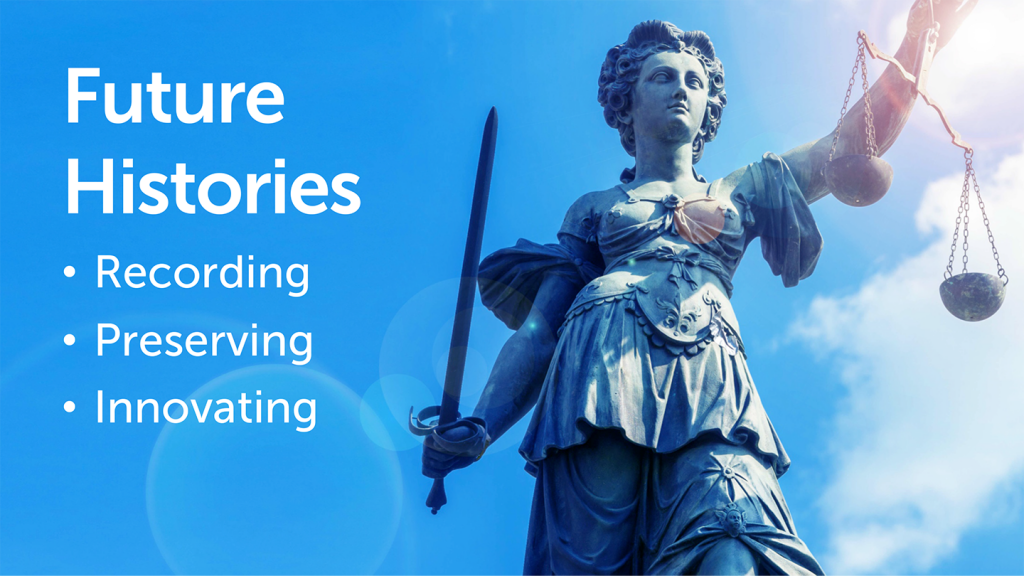 Brand Positioning Statement and Taglines
JAVS promotes accuracy and efficiency through AV recording solutions, guaranteeing the preservation of the record for tomorrow's court system.
JAVS. The fail-safe solution to preserve the record.
Accuracy. Efficiency. Reliable. In Every Case.
JAVSecure™. Preserving the record at its purest.
Pioneering Tomorrow's Justice System.
Building Foundations for the Future.
Serving Those Who Serve Justice.
---
Project completed while employed with Scoppechio. The comments and opinions expressed on this site are of the individual author and may not reflect the opinions of the agency or client brand.