Consistent Execution of Brand Strategy
As Senior Brand Identity Manager at leading Omnicom brand consultancy Interbrand, I led efforts on a number of branding initiatives for the H.J. Heinz Company.
Brand Strategy & Identity Guidelines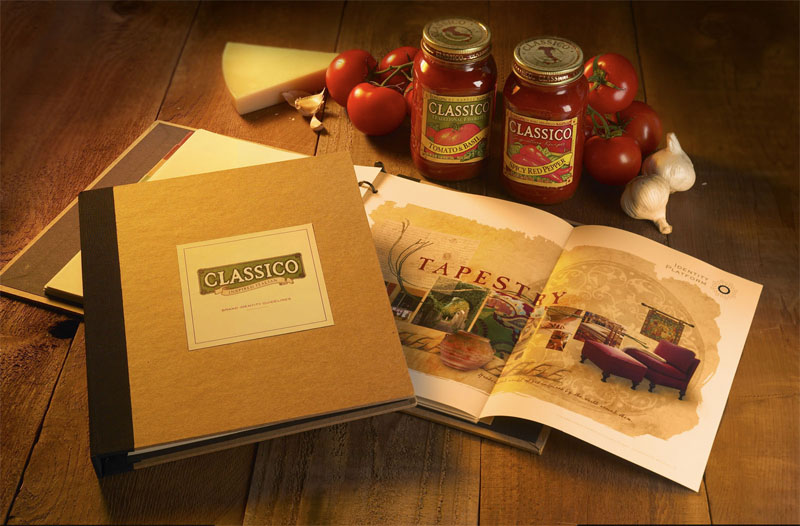 Classico had been a leader in the Premium Pasta Sauce category since 1986, earning the trust of consumers by understanding their lives and delivering quality products to meet their needs.
The purpose the Classico Brand Identity Guidelines was to ensure the consistent execution of design principals across all consumer touch points.
Identify fundamental equity
Provide strategic rationale
Offer examples in execution
In addition, the manual was used as a key resource for brand expansion, enabling greater consistency and equity connectivity back to the core essence of the brand.
It served as a reference for evaluating all brand executions, including:
Advertising Communications
Consumer Promotions (In-Store, Out of Store)
Trade Communications
Public Relations Campaigns
Package Design
Product Development
Licensing & Sponsorship Opportunities
Internal Communications
Classico project completed while employed with Interbrand. The comments and opinions expressed on this site are of the individual author and may not reflect the opinions of Interbrand, the H.J. Heinz Company and/or the Classico brand.