Using Today's County Fair as a Metaphor
Off and running with tickets in hand, there is excitement and fun to be had— sometimes familiar, always enjoyable, Today's County Fair never disappointments. The county fair has always been a place where memories are made. generations have celebrated on the midway, the sights, sounds and smells are the source of anticipation for young and old. Whirling colors, music and the variety of tastes add richness to an already sensory experience. There is a hustle of activity surrounding the midway. Competitions to test skill and strength, blue ribbons for pies baked and art shows won— harkening back to simpler times. Today's County Fair represents a special occasion that is both anticipated and remembered throughout the community.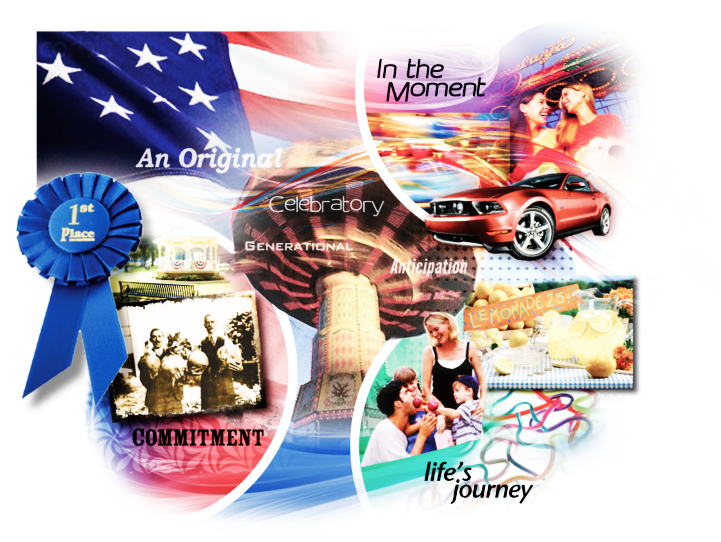 Today's County Fair is a place where memories are made.