Leveraging the Power of Personas and Storytelling
Primary Target
This is Mike. He is a young Boomer, born in 1960. Married to his high school sweetheart Lisa, they have two kids who attend the same schools that they did. Mike works at the Ford plant and just celebrated his 30th year on the line.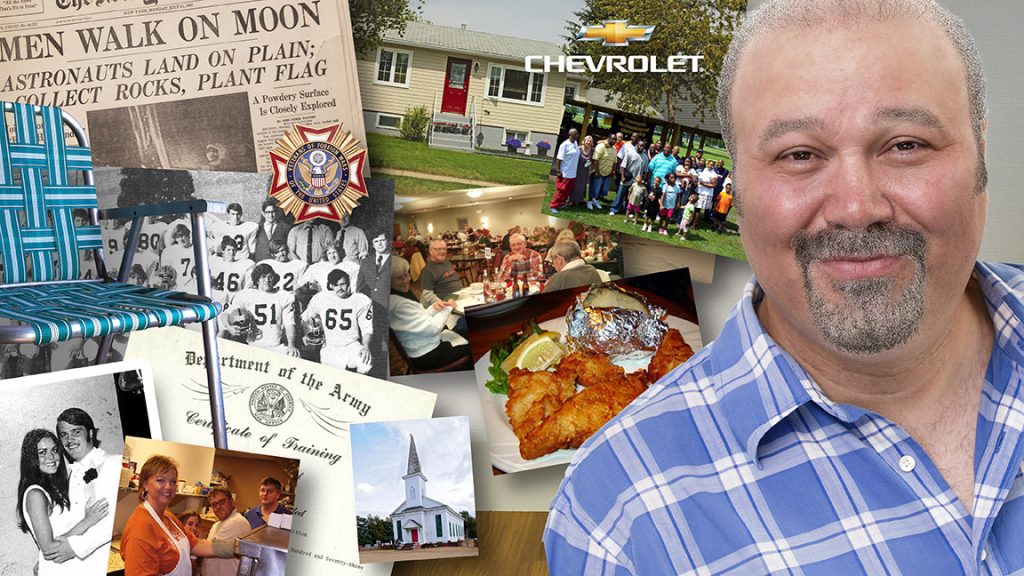 Mike and his family live in a 2,000 sq. foot home that he bought just before his first child was born. Lisa works as a secretary at their old high school. Although Mike has a cell phone, he prefers receiving calls on his landline.
Mike spends his weekends attending high school sporting events, fishing and sitting on his driveway, drinking American beers after he cuts the lawn. He has great relationships with his neighbors and friends and is a member of the VFW Post 212 about a mile away where he runs the event calendar and goes to play poker at least once a month. Mike served two years in the Army and is proud of his service.
Mike and his family attend church every Sunday. Their priest not only baptized his kids, but Father David baptized Mike too. Mike also regularly attends the community annual Lent Fish Fry…they lovingly call him the Fry King. The fellow volunteers bought him a special apron and hat that say "Fry King." Mike knows he is a few pounds overweight but that doesn't stop him from his favorite comfort foods when he has the chance including Long John Silver's for a quick lunch or dinner.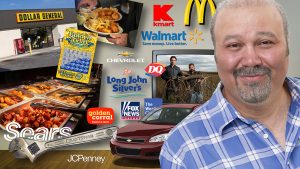 Mike loves a trip to Sears; it's his man-time. He regularly stops by the auto counter to visit his buddies and talk about "the big game" from the night before.
Mike has an old Craftsman tool set he inherited from his father with a few extra pieces he picked up at a community garage sale. His wife, Lisa handles most family shopping duties including groceries and even new clothes for Mike. He constantly reminds her of the family budget. He loves finding a good deal, but Mike sees a buffet as the ultimate "deal" in food. Golden Corral is his restaurant of choice for a special evening out.
---
Secondary Target
Meet Anita. She has lived in the same neighborhood her entire life; in fact, both of sisters are her neighbors. Anita was born in the late 1950s, but if asked, she will tell you she feels like she is still 20. She started her own Merry Maids business a few years ago after she was laid off from her job.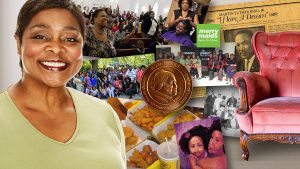 Anita has 5 children and baby photos are everywhere on the walls of her house. Each day after work, she takes a few minutes to herself in her favorite chair, a piece that belonged to her grandmother. Her children and grandbabies know that is HER chair.
Anita is no longer married however her house is full including 3 of her children and one of her grandchildren. She spends her weekends at the local beauty parlor getting her hair and nails done, never with the same look or color. She also uses her weekends to catch up on any missed Oprah or court dramas missed during the week.
Anita loves music and sings in her church choir, among other places. All who know her, know she is a Christian and can belt out a hymn like none other.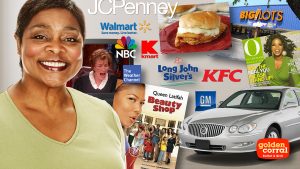 Anita has mastered her weekly shopping down to the dollar. She uses coupons and inherently knows what specials different retailers will be running every week. At Anita's house, every dinner is covered during the week for not only her family, but also anyone else who might join. Whether cooking or picking up a fast food bundle like KFC, or Pizza Hut no one ever goes hungry. When she is out and about Anita also likes to stop at Long John Silver's for fish and hush puppies.
Anita frequents second hand stores, looking for quality clothing in materials and styles that suit her outgoing personality. She can also be found leisurely strolling the aisles at Big Lots or JC Penny if she has some free time.
---
Project completed while employed with Scoppechio. The comments and opinions expressed on this site are of the individual author and may not reflect the opinions of the agency or client brand.