New Store Concept
Situation
KFC® came to Creative Alliance for help creating a new fast-casual restaurant brand and to challenge assumptions within the category. The concept was intended to move past fast food to better food, fast enough—creating excitement and driving transactions through familiar discovery.
The objective was to take the equity of the KFC brand and layer in the consumer needs of today to create a restaurant vision of modern legacy.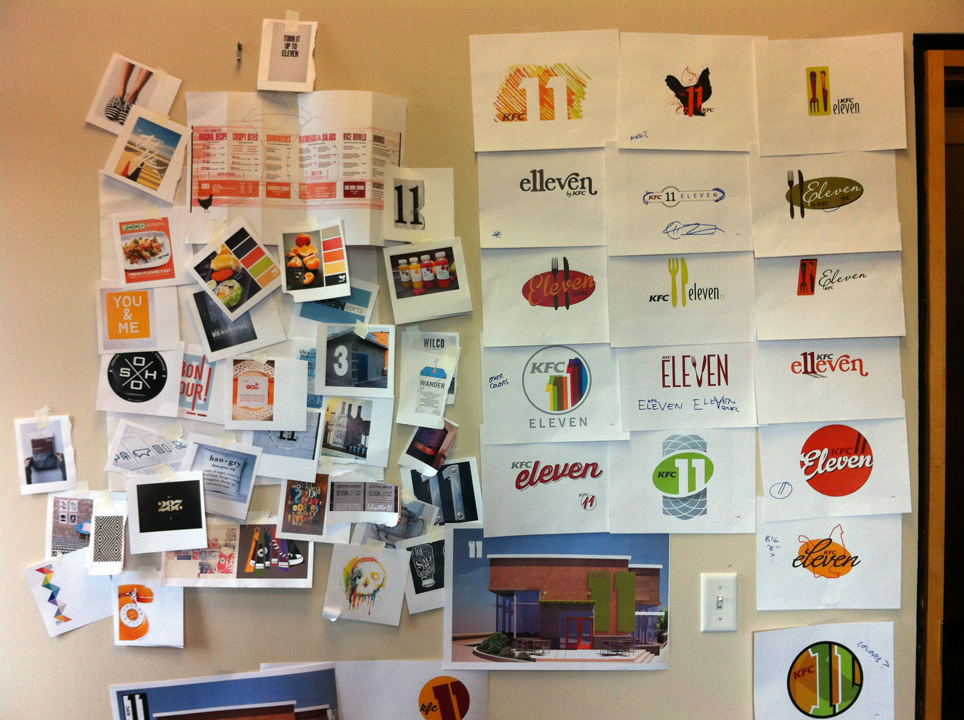 We were to move beyond "isolated logo development" into multi-layered and thoughtful consumer-facing brand personality and messaging development. The aesthetic positioning was to be fast-casual caliber, not QSR graphic expression.

Solution
Leveraging consumer research, collaborative strategy sessions and insight-driven design, Creative Alliance crafted a brand identity for a new innovative concept store, KFC Eleven. We approached the project holistically, partnering with our client to support every aspect of creating a new restaurant.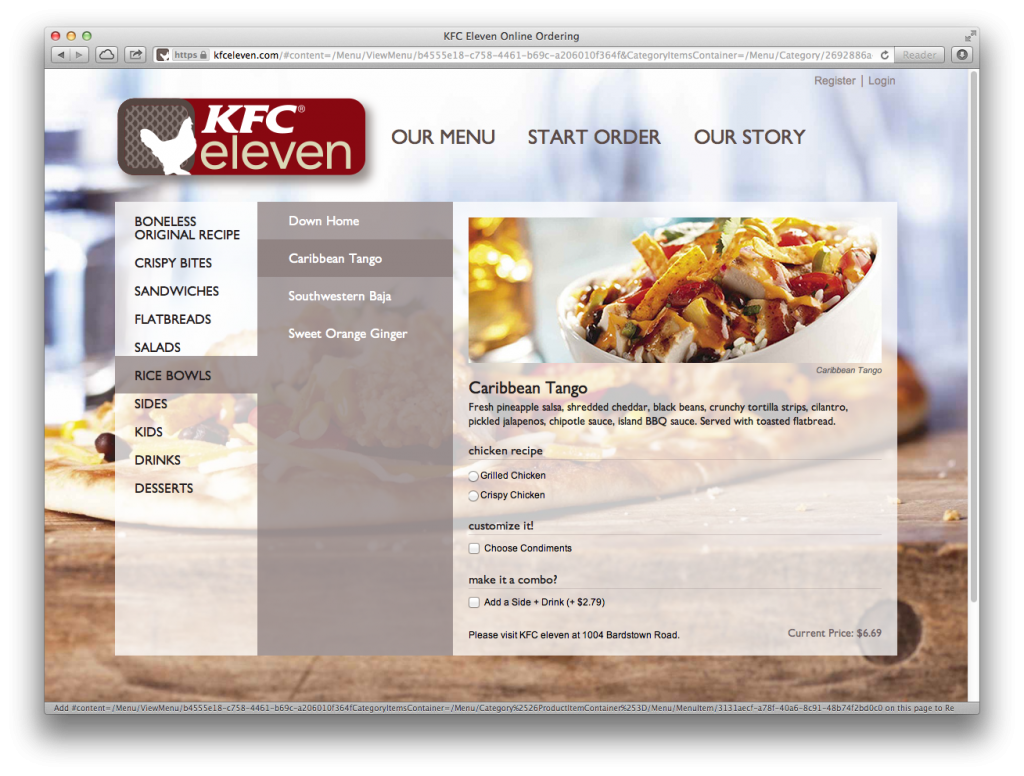 From initial brand development through the grand opening of the first location, Creative Alliance provided a comprehensive marketing plan. Our scope of work included logo development, photography, packaging, in-store merchandising, website creation and even software templates used to train store employees. We developed an eclectic, contemporary aesthetic that was leveraged in-store and across social media to convey the new brand and we developed a marketing campaign for the launch, as well as sustained growth.
Results
Press coverage was enormous including USA Today, The Wall Street Journal, Huffington Post and Nation's Restaurant News. It generated 115,148,265 PR impressions, driving consumers to reappraise the KFC brand.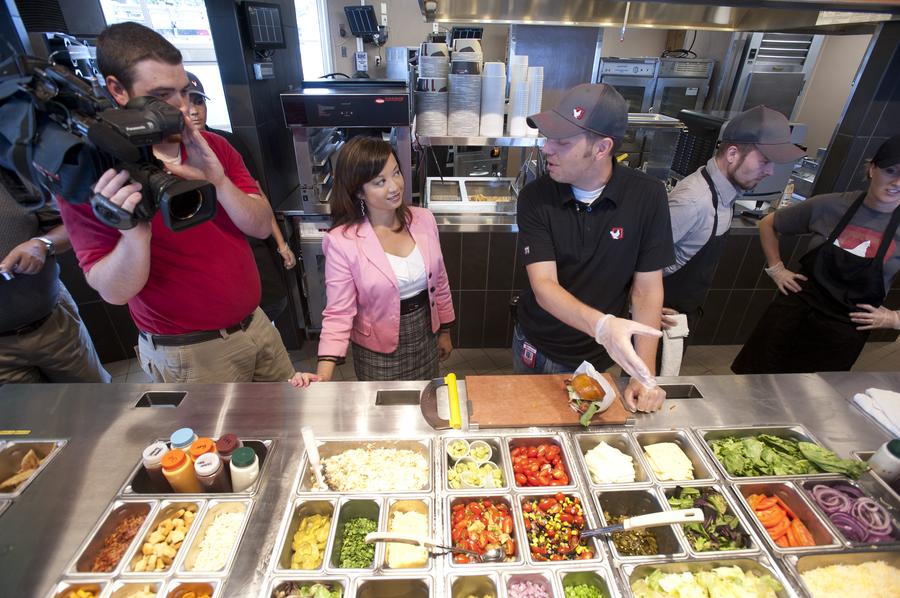 The family of packaging developed for this concept won a 2013 QSR/FPI Packaging Award in the Brand Delivery category. KFC eleven generated a sales increase of 50% from the previous KFC store. The concept is being utilized as the brand's innovation lab and continues to drive relevant solutions that will ultimately shape the future of the brand.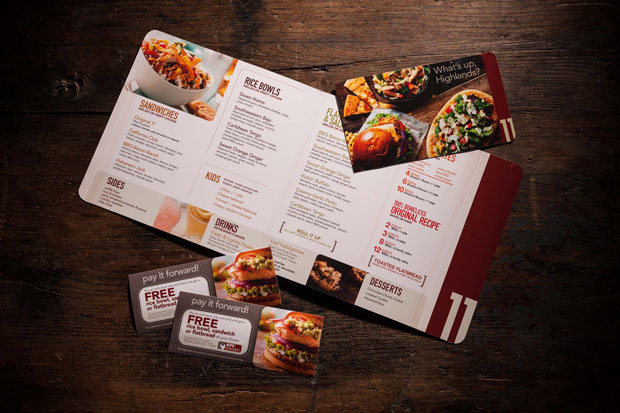 ---
Project completed while employed with Scoppechio. The comments and opinions expressed on this site are of the individual author and may not reflect the opinions of the agency or client brand.