A Progression of Imagery
Create a design evolution through different stages—each incorporating new content and a more focused message. The stages of the design should stand alone as individual statements with a thread of unity throughout each stage of the exercise.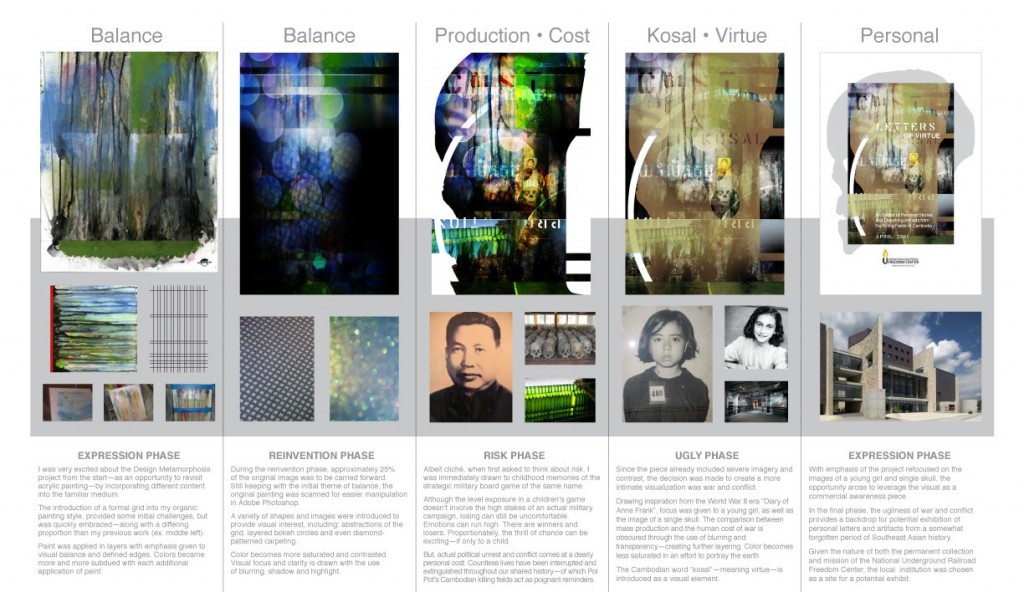 In the final phase of the project, the ugliness of war and conflict provides a backdrop for potential exhibition of personal letters and artifacts from a somewhat forgotten period of Southeast Asian history. Initial phases included expression, reinvention, risk and ugliness.