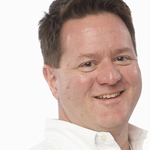 Thomas Gilmore is a branding and design professional with a strong background in the strategy, design and implementation of consumer packaged goods innovations and initiatives.
Making an emotive connection with consumers—by leveraging strategy and design—is at the heart of his work.
Throughout his career, he has delivered the best possible level of creativity, service and leadership for a variety of consumer products clients including: Procter & Gamble, Kraft, Mead, Smucker's, Lowe's, Tyson, Heinz, AT&T, Valvoline, Pfizer, Wendy's, Hunter, Borden, World Finer Foods, World Kitchen and John Morrell.